THE GROVE at Assembly
Slide 1 of 7
Slide 2 of 7
Slide 3 of 7
Slide 4 of 7
Slide 5 of 7
Slide 6 of 7
Slide 7 of 7
An Urban Jungle Respite Nine Floors in the Sky

THE GROVE at Assembly, a tropical bungalow-inspired pop-up boasting island cocktails, a bright seafood-centric menu, exotic plant life, and a relaxing ambiance paired with some of Philadelphia's best views.
Assembly Rooftop Lounge is heading to the tropics with the launch of THE GROVE at Assembly, offering an island retreat in the heart of Philadelphia Sunday-Thursday, 4 pm – 12 am Friday and Saturday, 4 pm – 1 am. Guests will immediately be transported to a lush jungle respite when entering the re-imagined space complete with global inspired vibrant textures, patterns and décor, lush plant life, comfortable furnishings and more, paired with a bright seafood-forward menu from Executive Chef Sonny Ingui and island-inspired sippers curated by General Manager Abigail Remington.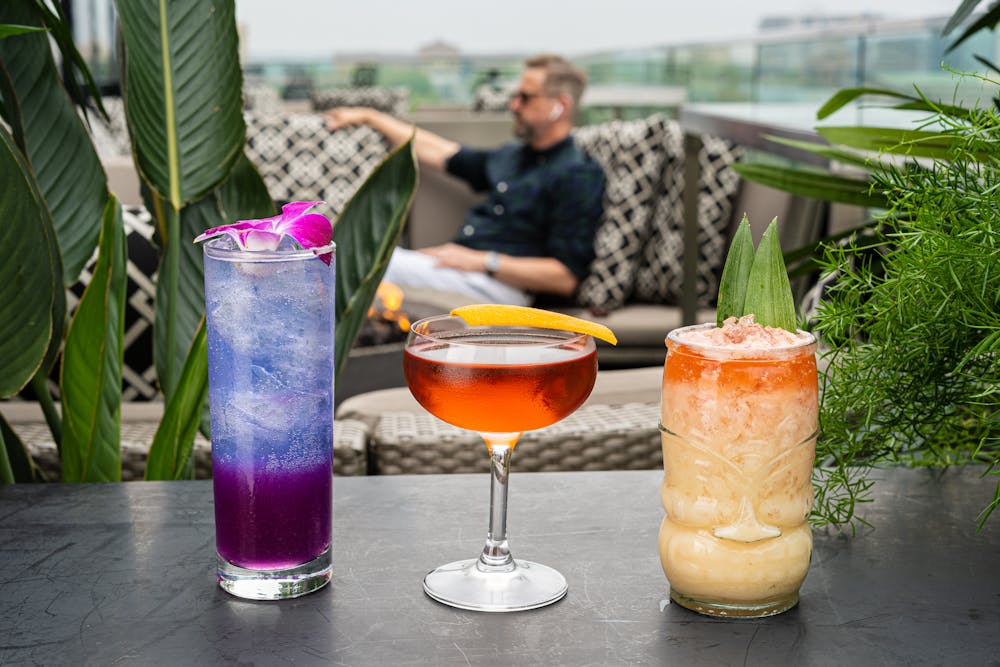 A revamped menu featuring fresh and vibrant seafood-forward dishes is guaranteed to activate Island Vibes with highlights such as Tuna Poke, Charred Octopus Salad, Lobster Roll, Halibut Aguachile, Fried Sardines and a variety of East and West Coast Oysters.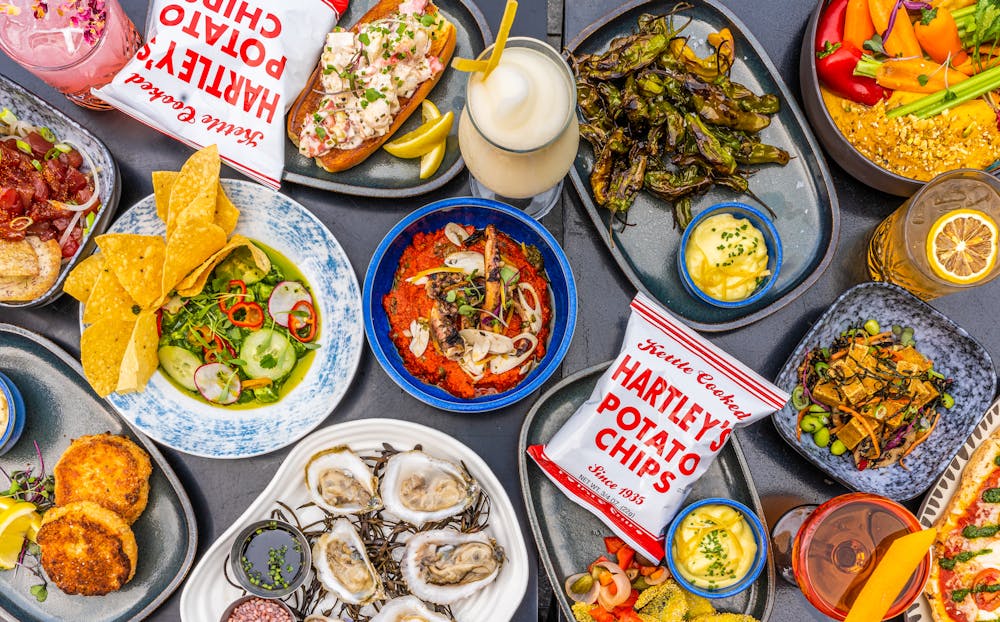 A cocktail list, designed to transport imbibers to a coastal oasis, boasts a selection of tipples including Stay-Cation, featuring cinnamon infused aged rum, falernum, yellow chartreuse, coconut pineapple, and lime; Rose Gold Margarita, built with reposado, tequila, dry curacao, rose petals, lime, agave, and orange blossoms; Sailor's Delight with xicala mezcal, facci brutto apertif, vermouth, bitters. Of course, our famous and photogenic Frosé will also be returning this season!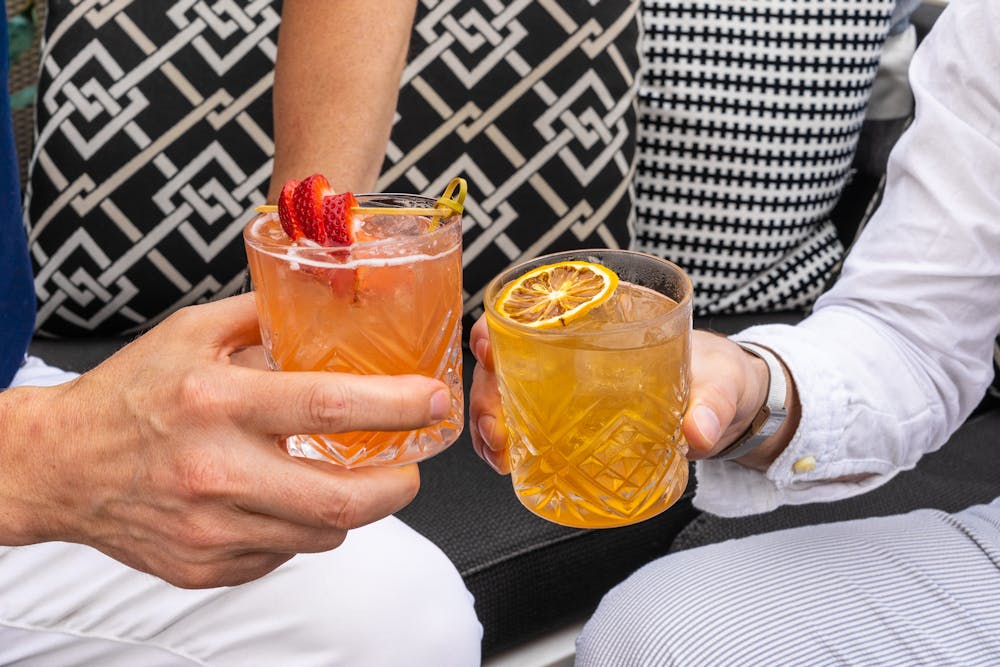 Your tropical oasis haven awaits you at THE GROVE.